---
---
---

Features
No more disposable batteries! This rechargeable battery box 8878 has built-in Lithium polymer batteries for low weight and maximum power. Use it in your LEGO® Power Functions models and never have to use disposable batteries again!
NOTE: You must use the #45517 10VDC LEGO Transformer to charge this battery box
Motor speed can be controlled via the battery box speed control dial!
Output voltage is 7.4 V!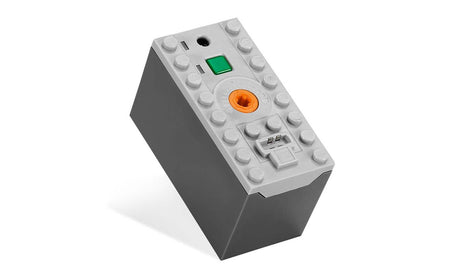 ---
---